The Expert Authority Effect™ Publishing Method
7 Steps to Publish Your Non-Fiction Lead & Profit-Generating Business Book in 8 Weeks
Limited Time Launch Bonus Offer Expires in:
Pre Order Your Book Bundle Now
& get access to all 6 of these AMAZING bonuses, which disappear soon!
Bonus #1
Quatro De Book-O
You will receive digital copies of all 5 of Mario's other books: Video Marketing For Business Owners, The Freedom Platform, The Expert Authority Effect™, & My Rich Dad.
Bonus #2
Exclusive Downloadable PDF Workbook
Yes I want you to enjoy the "read", but I also want you to put the steps into action for your business to help your audience.
Bonus #3
Expert Authority Effect™ Messaging 3-Hour Audio Program 
What's the difference between a $1 bill and a $100 bill? …The message on the front. The same as your marketing materials, listen to this to learn what you can do today to collect more $100 Bills. 
Bonus #4
Live Ask Me Anything w/Mario Fachini!
Ask Mario your questions about the book, the publishing process, and how you can benefit from having a book in your business. 
Bonus #5
BTS Launch Deconstruction w/Mario 
Access to a behind-the-scenes Livestream training session with Mario on his journey of launching The Expert Authority Effect™ Publishing Method.
Bonus #6
5-Day Book Writing Challenge
So you wanna write your book? Let's get started, seriously, I'm going to have you get more done in these 5 Days than whatever you've done up till now. *(Even More Limited Time Bonus)*
MaryAlice Coleman | Speaker
Speaker Maryalice Coleman Recommends IWDNow Marketing & Publishing
Pangolin Laser Founder, President & CTO William Benner Recommends IWDNow Marketing & Publishing
Best Selling Author & Speaker Lorie Tensen Recommends IWDNow Marketing & Publishing
7 Steps to Publish Your Non-Fiction Lead & Profit-Generating Business Book in 8 Weeks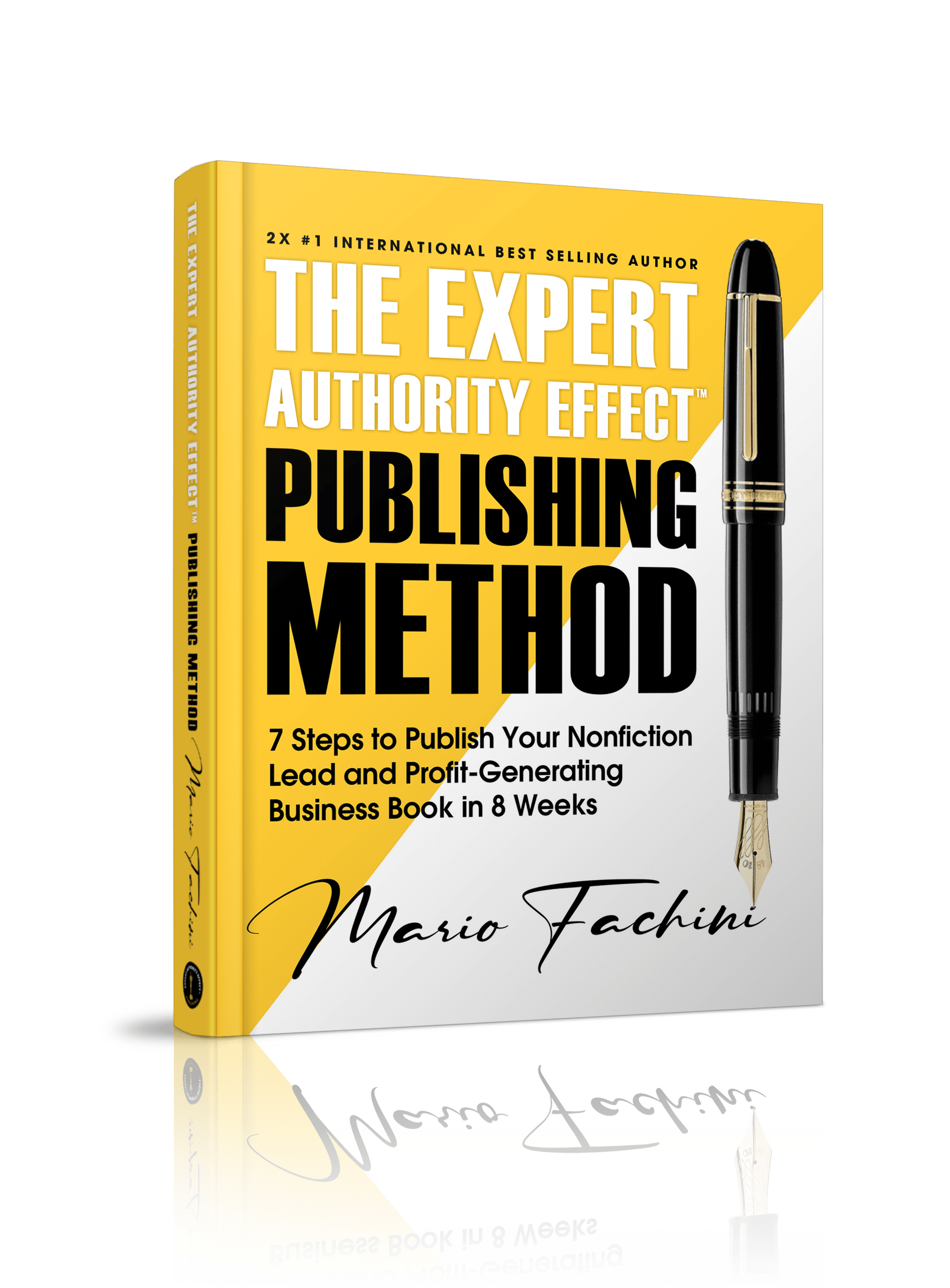 Increase Leads & Profit Elegantly In Only 8 Weeks? Here's How:
Imagine being able to spend more time with your family, friends, exercising, reading, cooking fresh meals, traveling, or relaxing the best way you know how, instead of continuing to waste your time on things day to day that really isn't moving the needle? What If I told you that it wouldn't require you to really learn anything new and all you need is your existing expertise?
2x #1 International Bestselling Author, Speaker, Enterprise SaaS Founder, & Top 100 Entrepreneurship Host of EAInterviews.com, Mario Fachini, shares with you his expert authority experience from behind the scenes of business book publishing. From helping 100's of authors with their launches, and 5 of his own books, Fachini takes you on the journey of not only what it takes, but also what doesn't really matter, so you can focus on what matters, your audience, and sharing your message, making a bigger impact.
In this book, you'll learn:
How to use the #1 shortcut to publish your book, this quarter instead of next year.
How to print your book like the professionals
How to sell more copies of your book, even if you don't love sales (even though you should)
Buy this book NOW to increase your leads & profit and stop wasting your time on the shiny objects that don't move the needle!
Pick up your copy today by clicking the BULK BUY button at the top of this page!
As a high school educated, college drop out, Mario Fachini never had a "real" job, I spent years as a dead-broke web designer wasting too much time chasing down (the wrong) clients, believing in his heart that the sky's the limit, but waking up everyday feeling like because of his background, for him, the limits the sky.
Until he refined & enhanced the publishing & promotion process of his 1st books to attract prospects to him, with little effort using the tools & knowledge that I already had in my business at his everyday disposal!
Now, he's one of the most in-demand business book marketing-centric publishers in the country, having prospective author clients now APPLY for his training & concierge services, thank him for the opportunity, and sharing in the joy of creating the transformation in their business (which he does with his team in 55 days or less) that he's had the blessing of experiencing in his, having helped his clients in total generate over $1 million in new sales. Want this in your business?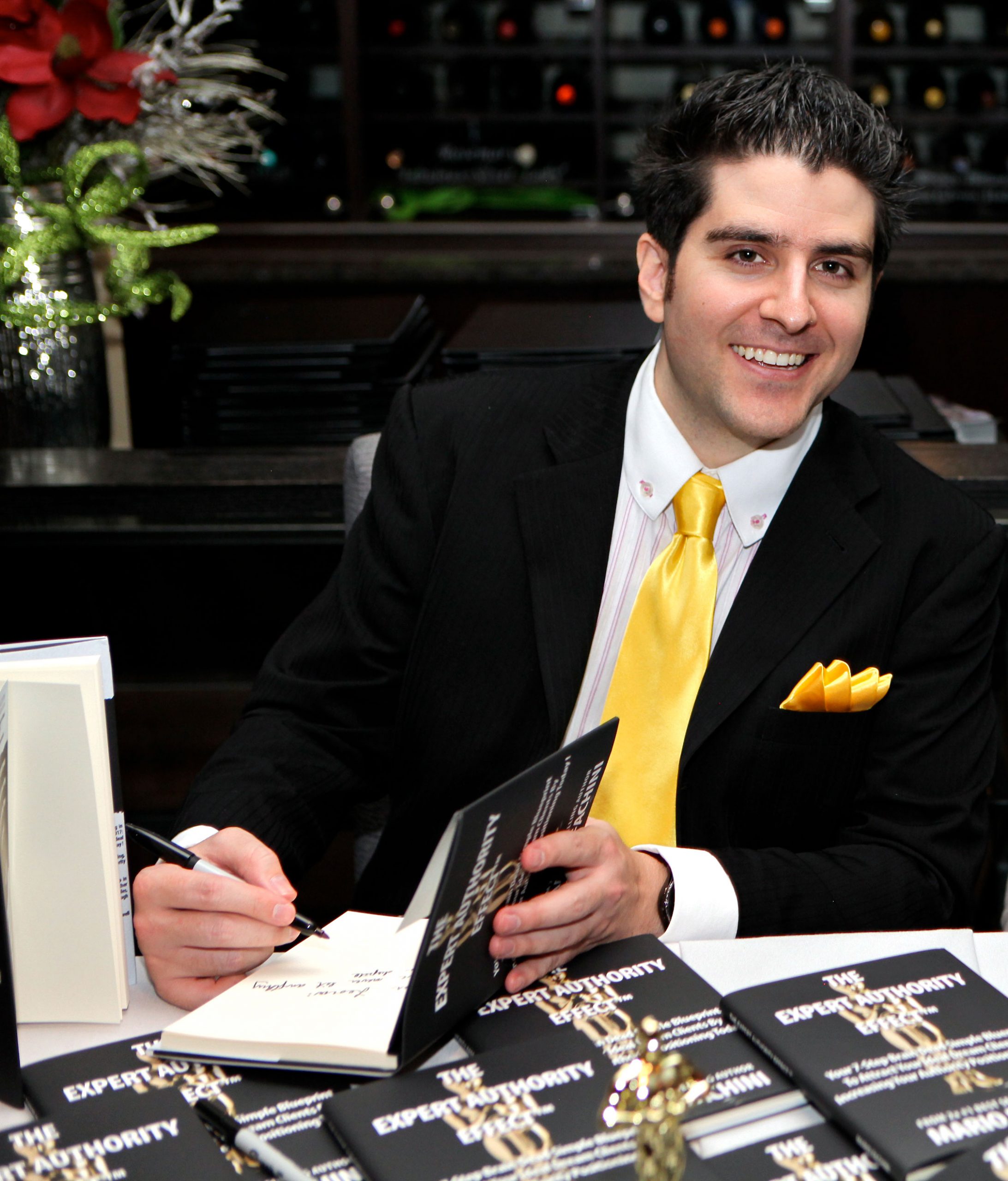 WANT TO HELP PROMOTE THE MISSION & BOOK?